Fresh New Coupons & Freebies For Back To School, Groceries & More. Behold, my beloved Couponistas! Fresh new coupons and freebies! There's some excellent coupons for back to school and sack lunch supplies, along with bunches for groceries, pet care and more.
First! The freebies…
Mars Chocolate Road Trip Game – 1 Million Prizes Givenaway!
Free Garnier Full & Plush Haircare Sample Pack!
Free Vidal Triple Function Pen
Free 2 Minute Miracle Gel Sample
Free L'Oreal Nutri-Gloss Advanced Haircare Sample Pack
$1.00 off one Ocean Spray Grapefruit Juice Drink
$1.00 off any 4 boxes of Barilla Blue Box Pasta
$1.00 off 1 Del Monte Fruit & Veggie Fusions
$0.55 off any ONE (1) Emerald Nut item
$1.00 off any (3) El Monterey Breakfast Burrito
$1.00 off any (1) El Monterey Burrito Multi-Pack
$1.00 off Any Sara Lee Snacks
$1.00 off any (1) El Monterey Taquito
$2.00 off ONE Glade Automatic Spray Starter Kit
$1.00 off any TWO (2) Glade Jar Candles
$0.75 off Glade PlugIns Scented Oil Twin Refill
$2.00 off any THREE (3) Glade products
$1.00 off XTRA™ Liquid Detergent
$2.25 off any ONE (1) Glade Large Jar Candle
$1.00 off any TWO (2) Glade Premium Room Sprays
$1.00 off any TWO (2) Glade products
$0.50 off ONE Glade PlugIns Scented Oil Warmer
$1.00 off any TWO Glade Automatic Spray Refills
$2.00 off any ONE (1) Glade Wax Melts Warmer
$1.00 off any TWO Glade Wax Melts 6ct. Refills
$0.50 off ONE Always Pad
$0.50 off ONE Always Liner 30ct or larger
$1.25 off ONE Pantene Styling Product
$1.00 off any Colgate Mouthwash or Mouth Rinse
$2.00 off TWO Pantene Shampoo or Conditioner
$1.00 off Colgate Total or Sensitive Toothpaste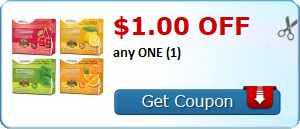 $2.50 off one Armor All Outlast Product
$1.00 off TWO Craisins Original Dried Cranberries
$0.50 off any one (1) ZonePerfect Bar
$1.00 off (1) ZonePerfect 5-count Multi-Pack
$2.00 off ONE bottle of Flonase Allergy Relief
50% off any DermaSilk full size product
$2.00 off any size bag of World's Best Cat Litter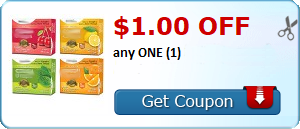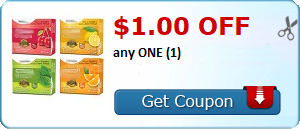 Buy (1) Smithfield Ready, Snack, Go! Get (1) Free
$1.00 off Tyson Frozen Breaded Chicken Item
$6.00 off 1 Nature Made Probiotic
$5.00 off any (2) Dr. Scholl's DreamWalk Insoles
$2.50 off Kerasal Exfoliating Foot Moisturizer
$3.50 off Kerasal Nail Fungal Renewal Treatment
$1.00 off any (1) Dr. Scholl's DreamWalk Liner
$3.00 off any (1) Dr. Scholl's DreamWalk Insoles
$2.00 off any 6 Gerber Graduates Grabbers™ items
$1.00 off Tyson Frozen Breaded Chicken Item
Buy (1) Smithfield Ready, Snack, Go! Get (1) Free
$1.00 off ONE (1) Foster Farms Ground Turkey
Buy 1 Playtex Sport Tampons or Pads, Get 1 Free
$2.00 off any 6 Gerber Graduates Grabbers™ items
$2.00 off any TWO (2) Starbucks Packaged Coffee
$2.00 off 2 Starbucks Flavored Packaged Coffee
$1.00 off (1) Starbucks K-Cup pods
$3.00 off (2) Starbucks Iced Coffee K-Cup pods
$2.25 off TWO (2) Starbucks VIA items
$2.00 off 2 Starbucks Blonde Packaged Coffee
$3.00 off (2) Starbucks K-Cup pods
$1.00 off Craisins Original Dried Cranberries
$0.75 off any TWO Kellogg's Nutri-Grain Bars
$0.55 off FINISH JET-DRY Rinse Aid Product
$0.55 off ONE (1) FINISH Dishwasher Detergent
$1.50 off 1 Tidy Cats Glade Cat Litter
$3.00 off 1 Purina Beneful Originals Dry Dog Food
$3.00 off 1 Purina ONE Dry Dog Food
SMARTSOURCE
Save $1.00 on any two (2) Five Star® products, including Student Planning
Save $2.00 on any two (2) Five Star® Reinforced Filler Paper and new Reinforced Printer Paper products
Save $2.00 on any one (1) Five Star® Binder, including Five Star Flex® and new Zipper Binder Products
Save $1.50 when you buy one (1) jar of Nutella® hazelnut spread (13oz or larger) or one (1) Nutella® Mini Cups 10ct package
IBOTTA
Earn $2.00 when you purchase Angry Orchard®
Earn $1.00 when you purchase Angry Orchard®
Earn $1.00 when you purchase Kashi® Organic Promise® Sweet Potato Sunshine Cereal
Earn $1.00 when you purchase Liquid-Plumr® Industrial Strength Gel Drain Opener
Earn $1.00 when you purchase Liquid-Plumr® Urgent Clear® Drain Opener
Earn $0.50 when you purchase Sebamed®
Earn $1.00 when you purchase Olay® Bar Soap
Earn $1.00 when you purchase Olay® Body Wash
Earn $3.00 when you purchase SoCozy™ Behave Styling Products
Earn $2.00 when you purchase SoCozy™ Conditioning Products
Earn $1.50 when you purchase Kleenex®
Earn $2.00 when you purchase SoCozy™ Shampoo Products
Earn $1.00 when you purchase Rainier® Organic Blueberries
Earn $1.00 when you purchase Airborne® Dual Action
Earn $1.00 when you purchase Kashi® Gluten Free Waffles
Earn $1.00 when you purchase Kashi® Organic Promise® Granola
Earn $1.00 when you purchase Birch Benders® Pancake and Waffle Mix
Earn $1.00 when you purchase Kashi® Overnight Muesli
Earn $1.00 when you purchase Kashi® Organic Promise® Sprouted Grains Cereal
Earn $1.00 when you purchase Kashi® Organic Chewy Granola & Seed Bar
Earn $1.00 when you purchase Nylabone® Natural Nubz™
Earn $1.00 when you purchase Quaker® Real Medleys® Bars
Earn $2.00 when you purchase Hawaiian Tropic® Sunscreen
Earn $1.00 when you purchase Quaker® Protein Baked Bars
Earn $2.00 when you purchase Hawaiian Tropic® After Sun and Sunless
Earn $1.00 when you purchase Quaker® Quinoa Granola Bars
Earn $2.00 when you purchase Hawaiian Tropic® Face Sunscreen Lotion
Earn $2.50 when you purchase mike's HARDER
Earn $1.00 when you purchase Nexium® 24HR
Earn $2.00 when you purchase Coors Light® or Coors Light® Citrus Radler
Earn $1.00 when you purchase DeMet's® TURTLES® Caramel Nut Clusters
Earn $1.00 when you purchase Palm Breeze®
Earn $2.00 when you purchase Pinnacle® Vodka
Earn $5.00 when you purchase CROWN ROYAL® Whisky
Earn $2.00 when you purchase SMIRNOFF® Sours
Earn $1.25 when you purchase Dos Equis® Dos-A-Rita®
Earn $2.00 when you purchase Canada Dry® Sparkling Seltzer Water
Earn $2.00 when you purchase Tecate® or Tecate® Light
Earn $3.50 when you purchase Tecate® or Tecate® Light
Earn $0.75 when you purchase Clorox® Pump 'N Clean™
Earn $0.75 when you purchase Clorox® Scrub Singles™
Earn $0.75 when you purchase Clorox® Triple Action Dust Wipes
Earn $1.50 when you purchase Ball Park® Franks
Earn $1.00 when you purchase Tom's of Maine® Natural Toothpaste
Earn $0.75 when you purchase Lance® Quick Starts™
Earn $1.00 when you purchase Laura's Lean Beef®
Earn $10.00 when you purchase Mobil 1™ Motor Oil
Earn $1.00 when you purchase Pledge® FloorCare Product
Earn $1.00 when you purchase Pledge® Multi Surface Everyday Cleaner
Earn $1.00 when you purchase CERTO® Premium Liquid Fruit Pectin
Earn $1.00 when you purchase SURE-JELL® Premium Fruit Pectin
Earn $10.00 when you purchase Spend $125 at Aero
Earn $1.00 when you purchase WHEAT THINS Popped Chips
Earn $1.00 when you purchase WHEAT THINS Toasted Pita Crackers
Earn $2.00 when you purchase Castle Wood Reserve® Sliced Meat
Earn $15.00 when you purchase Spend $100 at TOMS.com
Earn $0.50 when you purchase Sweet'N Low®
Earn $10.00 when you purchase Spend $100 on ClarksUSA.com
Earn $10.00 when you purchase Spend $120 at Lane Bryant
Earn $5.00 when you purchase Spend $75 at Clarks US
SAVING STAR
Save $1.00 when you buy any ONE (1) Starbucks® Iced Coffee Brewed to Personalize..Expires 10/28/2015.Save $1.00.
Save $5.00 when you spend $20.00 on any SheaMoisture Bubble Bath, Body, Baby or Hair Product(s). Certified organic Shea Butter – the ultimate natural wonder – blends with other ethically sourced natural ingredients for ultra-moisturizing hair and skin car
Save $5.00 when you spend $20.00 on any Foster Farms® Cooked Chicken, Lunch Meat, Ground Turkey, Frozen Sauté-Ready, or Corn Dog product..Expires 9/30/2015.Save $5.00.
Save $1.00 when you buy ONE (1) can of Isabel® Tuna.Expires 9/16/2015.Save $1.00.(Only at Harris Teeter Food Markets)
Save $1.00 on ANY ONE (1) L'Oréal® Paris Lip product.Expires 2/13/2016.Save $1.00.
Save 100% when you buy ONE (1) 8.5 oz. box of Jiffy® Corn Muffin Mix..Expires 8/11/2015.Save 100%.
Save $1.00 when you buy any ONE (1) Starbucks® Iced Coffee Brewed to Personalize..Expires 10/28/2015.Save $1.00.
Save $5.00 when you spend $20.00 on any SheaMoisture Bubble Bath, Body, Baby or Hair Product(s). Certified organic Shea Butter – the ultimate natural wonder – blends with other ethically sourced natural ingredients for ultra-moisturizing hair and skin car
Save $5.00 when you spend $20.00 on any Foster Farms® Cooked Chicken, Lunch Meat, Ground Turkey, Frozen Sauté-Ready, or Corn Dog product..Expires 9/30/2015.Save $5.00.
Save $1.00 when you buy ONE (1) can of Isabel® Tuna.Expires 9/16/2015.Save $1.00.(Only at Harris Teeter Food Markets)
REDPLUM
SAVE $1.00 on ANY L'Oréal® Paris Lip product
SAVE $2.00 on any ONE (1) GARNIER® Olia Oil Powered Haircolor.
SAVE $1.00 on any TWO (2) SUPERPRETZEL® Soft Pretzel Products
SAVE $2.50 off ONE (1) Quilted Northern Ultra Soft & Strong® Bath Tissue 30 Double Roll
$