Magnificent New Coupons For Gifts, Groceries & Baking Supplies. This is a great week for stocking up for the holidays – lots of good coupons for groceries, baking supplies, toys – even expensive goodies like makeup, clothing and lots of freebies.
Free GoPicnic Red Pepper Hummus & Pita Chips Ready-to-Eat Meal
Free 3-Year Subscription to Watch Magazine
Free Sample of Private RX Intimate Moisturizer Sample
Free 2016 Birds of Washington Calendar
COUPONS
Carnation Breakfast BOGO FREE Coupon, Only $2.42 at Walmart!
Endust – $1.25 Off Multi-Surface Dusting Spray + Walmart Deal
Nestle Toll House Cookie Dough $0.94 Each at Publix with Coupon!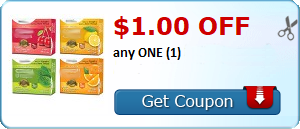 $4.00 off any (3) Carnation Breakfast Essentials
$4.00 off 1 Coty Mens Fragrance Gift Sets
$4.00 off 1 Coty Womens Fragrance Gift Sets
$0.50 off ONE Kellogg's Raisin Bran Crunch Cereal
$1.00 off TWO Kellogg's Special K™ Cereals
$2.00 off (1) Delsym Product
$1.50 off any ONE (1) Pledge FloorCare product
$0.50 off any ONE Pledge Furniture Care product
$0.25 off ONE Bounty Paper Towels
$1.00 off any (1) ONE Angel Soft, 12 Mega Roll
$1.50 off TWO Always Pads or Liners 30ct or larger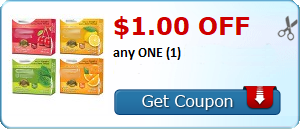 Buy any ONE (1) NUK product & Get ONE (1) free
Buy 1 of Carnation Breakfast Essentials Get 1 Free
$1.25 off any ONE (1) Starbucks Flavored Coffee
$1.00 off 2 MARS Holiday Bag
$0.30 off French's Crispy Fried Onions
$1.10 off 2 Horizon snack time favorites
$0.75 off any ONE (1) PLANTERS Dessert Mix Product
$1.00 off 1 Welch's Graham Slam PB&J Sandwiches
$0.60 off 2 Lipton Soup Secrets
$0.60 off 2 Lipton Recipe Secrets
$5.00 off 1 Philips Sonicare brush head multi-pack
$2.00 off ONE (1) GARNIER NUTRISSE Hair Color
$3.00 off 1 Armor All Car Care Gift Pack Bucket
Buy any ONE (1) NUK product & Get ONE (1) free
$1.25 off any ONE (1) Starbucks Flavored Coffee
Buy 1 of Carnation Breakfast Essentials Get 1 Free
$2.00 off Dr. Smith's Diaper Rash Spray and People
$1.00 off any one HINODE RICE product
$0.50 off 2 McCormick Herbs or Spices
$1.00 off TWO (2) TURTLES 3-piece packs
$0.50 off 1 Nestle Toll House Frozen Cookie Dough
$0.50 off 1 Nestle Toll House Morsels
$1.00 off Bertolli Extra Light Tasting Olive Oil
$0.50 off (1) Nestle Refrigerated Cookie Dough
$5.00 off on any Glade Wax Melt Warmer
$5.00 off one (1) Philips Sonicare For Kids
$5.00 off 1 Amope Pedi Perfect Foot or Nail File
$1.50 off any ONE (1) NIVEA MEN Body Wash
$1.00 off any (1) Full Moon brand dog treats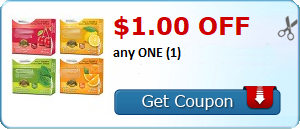 $3.00 off 1 Armor All Car Care Gift Pack Bucket
$2.00 off 1 PULL-UPS Pant or GOODNITES product
$0.50 off 1 package of HUGGIES Wipes
$2.00 off any one package of HUGGIES Diapers
$0.50 off 1 Nestle Toll House Morsels
$1.00 off Bertolli Extra Light Tasting Olive Oil
$0.50 off 1 Nestle Toll House Frozen Cookie Dough
$0.50 off (1) Nestle Refrigerated Cookie Dough
$0.55 off any Frigo Cheese Item
$3.00 off any (1) ONE TruBiotics product
$3.00 off any (1) ONE Bayer Pro product
$3.00 off any (1) ONE Zegerid 14 ct or larger
$1.00 off any ONE Bayer Aspirin 20 ct or larger
$1.00 off any (1) ONE Afrin product
$6.00 off any (1) ONE Claritin Non-Drowsy product
$1.00 off ONE Flintstones Multivitamin Product
$2.00 off any (1) One A Day Multivitamin Product
$2.00 off any (1) ONE MiraLAX 14ct dose or larger
$2.00 off any ONE Aleve product 40ct or larger
$1.00 off any ONE Alka-Seltzer 36 ct or larger
$2.00 off any (1) ONE Phillips' product
$2.00 off any (1) ONE Citracal Calcium Supplement
$1.00 off any ONE Alka-Seltzer Plus product
$0.50 off ONE Bounty Paper Towels
$0.35 off ONE Puffs Product
$2.00 off any 2 packs of Energizer Batteries
$0.50 off ONE Puffs Softpack 1ct or larger
$3.00 off 1 Dr. Scholl's DreamWalk™ Express Pedi
$3.50 off AXE Daily Fragrance and Dry Spray/Stick
$3.00 off any ONE Dr. Scholl's Insoles
$0.50 off any Colgate Toothpaste 3 oz or larger
$5.00 off 1 Amope Pedi Perfect Foot or Nail File
REDPLUM
SAVE $2.00 on any ONE (1) Garnier® Nutrisse® Haircolor or Color Styler
SAVING STAR
Save 100% when you buy ONE (1) 1.5 oz. Milk Chocolate Kit Kat® bar. .Expires 11/24/2015.Save 100%.
Save 20% on any single purchase of loose Russet Potatoes at participating retailers. See offer info for complete details. Check back every Tuesday for a new Healthy Offer..Expires 11/30/2015.Save 20%.
Save 20% on any single purchase of loose Russet Potatoes at participating retailers. See offer info for complete details. Check back every Tuesday for a new Healthy Offer..Expires 11/30/2015.Save 20%.
SMARTSOURCE
Save 75¢ off Crab Classic or Lobster Classic, Any Size, Any Variety
Save $1.25 on ONE (1) Endust Multi-Surface Dusting Spra
HOPSTER
Save $0.75 off Crab Classic or Lobster Classic, Any Size, Any Variety
$0.75 OFF any ONE (1) Superberries® Brand Product
Save $1.00 on any ONE (1) O'Keeffe's® Product
Save $0.75 on any ONE (1) Slim Jim® 14-ct. Smoked Snack Sticks
SMART SOURCE (CANADA)
Save $1.00 On any Dream™ Non Dairy Beverage.
Save $1.00 with the purchase of any one (1) HEINZ Baby Cereal
IBOTTA
Earn $1.25 when you purchase Purex® Laundry Detergent
Earn $1.00 when you purchase Creativity for Kids® Craft Kits
Earn $8.00 when you purchase Michelob Ultra®
Earn $0.50 when you purchase Near East® Microwaveable Cup
Earn $2.00 when you purchase Upspring® Milkflow™
Earn $2.00 when you purchase Upspring® Wellbaby D
Earn $1.50 when you purchase Wasa® Cheese Sandwich Crackers
Earn $3.00 when you purchase Ziploc® Space Bag®
Earn $4.00 when you purchase Ziploc® Space Bag®
Earn $1.00 when you purchase Jif™ Peanut Powder
Earn $0.50 when you purchase Honeysuckle White® Turkey Sausage
Earn $0.50 when you purchase Shady Brook Farms® Turkey Sausage
Earn $1.00 when you purchase Creativity for Kids® Craft Kits
Earn $1.00 when you purchase Spice Islands®
Earn $1.00 when you purchase Victoria® Organic Sauce
Earn $4.00 when you purchase SMIRNOFF ICE® Premium Flavored Malt Beverages
Earn $0.50 when you purchase Hefty® Large Black Trash Bags
Earn $0.75 when you purchase Hefty® Tall Kitchen Trash Bags
Earn $1.00 when you purchase LA Looks® Styling Gel
Earn $0.50 when you purchase LA Looks® Styling Gel
Earn $4.00 when you purchase GUINNESS® Blonde American Lager
Earn $15.00 when you purchase Spend $50 on TheBodyShop.com
Earn $2.00 when you purchase NEW Reynolds™ Heat & Eat Containers
$