More Than $300 In Coupons! There's some especially good coupons this week- along with lots of freebies and restaurant offers. Clip away, my couponistas!
SAMPLES
Free Sample of Ultimate Flora & Digest Smart Kids!
10 Free 4×6 Prints with the CVS App!
Free Sample of Rugged Coatings Cleaner or Sealer!
Free Century 21 Department Store Mystery Gift Card!
Rite Aid – Free Reusable Shopping Bag with In-Ad Coupon!
SWEEPS
Win $1,000 for Home Improvements or 1 of 6 $50 Gift Cards
Win a Trip to Stockholm, Sweden or an XBOX One & Battlefield 1
Win Welspun HygroCotton Sheets, $100 Shutterfly Credit & $500!
COUPONS
Up & Up Liquid Hand Soap Only $0.59 at Target with Coupon
$1.00 off one Starbucks Via
$1.00 off one Starbucks Via
$1.00 off one Starbucks Via
$1.00 off one Starbucks Via
$2.25 off any 2 Starbucks Via
$1.25 off any 2 Hungry Jack Mix and Syrup
$0.50 off 1 Hungry Jack Mix or Microwaveable Syrup
$1.00 off any TWO (2) Planters Dessert Mix
$1.00 off one Barber Foods product
$1.00 off one Jimmy Dean
$0.80 off one Velveeta Dip Cups
$1.00 off one El Monterey Bigger Bolder Taquito
$1.00 off any One El Monterey Breakfast Burritos
$1.00 off one El Monterey Signature Empanada
$2.00 off one Compound W Product
$3.00 off one MAX Factor
$2.00 off one Cetaphil Daily Advance Lotion
$5.00 off one Nestle Purina Petcare Company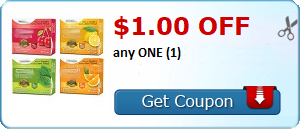 $1.00 off one Starbucks Via
$2.25 off any 2 Starbucks Via
$1.00 off one Starbucks Via
$1.00 off one Starbucks Via
$1.00 off one Starbucks Via
$1.25 off any 2 Hungry Jack Mix and Syrup
$1.00 off any TWO (2) Planters Dessert Mix
$0.50 off 1 Hungry Jack Mix or Microwaveable Syrup
$0.50 off TWO BOXES Betty Crocker Fruit Snacks
$1.00 off any One El Monterey Breakfast Burritos
$0.50 off one Food Should Taste Good Chips
$0.75 off ONE (1) Bob Evans Side Dish
$0.75 off any TWO Kelloggs Nutri Grain Bars
$1.00 off one El Monterey Signature Empanada
$1.00 off one El Monterey Bigger Bolder Taquito
$0.55 off one Sargento
$2.00 off one Dirt Devil product
$0.55 off any one pack of Energizer MAX batteries
$1.50 off 2 Crest Kids, Oral B Toothbrushes
$0.70 off one True Lemon
$1.00 off any ONE McCafe Coffee Canister
$1.00 off one El Monterey Signature Quesadilla
$1.00 off one Screamin Sicilian Frozen Pizza
$1.00 off FOUR (4) McCormick Dry Seasoning Mixes
$2.00 off one GE Lighting
$3.00 off one Purina Pro Plan
$3.00 off one IAMS™ Dry Cat Food Bag
$1.00 off one SHEBA Meaty Tender Sticks Treats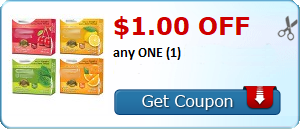 $3.00 off one Boost
$1.00 off any ONE McCafe Coffee Canister
$1.50 off one Boost
$1.00 off any TWO RED Baron pizzas
$1.00 off one Screamin Sicilian Frozen Pizza
$0.75 off any 1 Bob Evans Side Dish
$1.20 off any 3 Campbells Chunky soups
$1.20 off any 4 Campbell's Condensed Soups
$1.00 off FOUR (4) McCormick Dry Seasoning Mixes
$0.50 off ONE Kelloggs Froot Loops Cereal
$3.00 off one Advil 40ct or larger
$1.00 off 2 Glade 3.4 oz Small Jar Candles
$2.00 off one Glade Wax Melt Warmer
$2.00 off one Glade Auto Spray Holder
$1.00 off any 2 Glade Wax Melts Refills
$2.00 off one Gain Flings 23ct or larger
$1.00 off any 2 Glade Scented Oil Warmers
$1.00 off any 2 Glade products
$1.00 off any 2 Ziploc brand containers
$1.00 off any 2 Glade PlugIn Refills
$1.00 off any 2 Ziploc brand bags
$0.55 off one Glade product
$1.00 off any 2 Ziploc brand Slider Bags
$1.50 off two Glade Auto Spray Refills
$2.00 off one Glade Auto Spray Starter Kit
$2.00 off one GE Lighting
$2.00 off any 3 Glade
$2.00 off one Glade 9.2oz Jar Candle
$2.00 off one Oral-b
$1.00 off Gillette Mach 3 or Fusion Disposable
$1.00 off ONE Gillette ProShield OR ProGlide Razor
$3.00 off ONE Vidal Sassoon Pro-Series Hair Color
$1.00 off ONE Simply Venus Disposable Razor Pack
$1.00 off ONE Venus Swirl OR Venus & Olay Razor
$3.00 off one Clairol Age Defy Hair Color Product
$1.00 off ONE Gillette Disposable Razor
$3.00 off ONE Vidal Sassoon Salonist Hair Color
$1.00 off Gillette Mach 3 OR Fusion System Razor
$1.00 off one Colgate Toothpaste
$2.00 off one Crest
$2.00 off ONE Crest Toothpaste TWIN Pack
$1.00 off ONE Daisy Disposable Razor Pack
$2.00 off ONE Box of Clairol Hair Color
$1.00 off ONE Venus Original or Embrace Razor
$3.00 off one IAMS™ Dry Cat Food Bag
$1.00 off any 4 CESAR single tray entrees
$1.50 off one Milk Bone Good Morning Dog Treat
$1.00 off one SHEBA Meaty Tender Sticks Treats
$3.00 off one Purina Pro Plan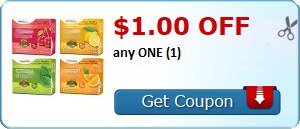 $1.00 off any 2 7UP A&W Canada Dry Squirt
$0.50 off one Starbucks Refreshers
$2.00 off any 2 PEOPLE and Vitafusion
$1.00 off one bag or box of Crunchmaster products
$0.55 off one Sargento
$1.00 off one Flintstones Multivitamin Product
$1.00 off ONE Charmin Basic Tissues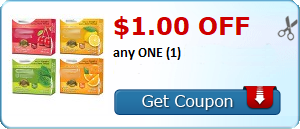 $1.00 off TWO Tombstone Pizzas excluding Roadhouse
$1.00 off any TWO BEAR NAKED Granola
$5.00 off any Non-Drowsy Children's Claritin Syrup
$3.00 off one Schick Disposables Razor Pack
$7.00 off any 2 Schick Disposables Razor Pack
$0.75 off one Meow Mix Irresistibles
MySavings.com CPC
Scotchgard – $2 Off 1 Product Coupon, Pay $1.80 at Walmart
Werther's – Caramels $0.50 at Dollar General with Coupon
BJ's Restaurant – Coupon for $10 Off $35 Purchase
Tetley – 24ct Iced Tea Only $0.50 at Publix with Coupon
Ruby Tuesday – Free Burger w/Purchase Coupon!
Pollo Tropical – $1 Off Churrasco Coupon
Romanos Macaroni Grill – $10 Off $50 Coupon
Trident – 3 Pack Gum Only $0.70 at Target with Coupons
Orajel – $1 Off Coupon + Store Deals as low as $1.35
SMARTSOURCE (CANADA)
Save $3.00 ON YOUR NEXT PURCHASE OF ANY CW BEGGS AND SONS PRODUCT
Save $2.00 when you buy any NERF Dog Toy at Walmart or other select retail stores.
Save $1.00 on any one (1) Chapman's Kids product (1.5L ice cream, 6, 12, 21 pack novelties)
HOPSTER
Save $1.00 on any ONE (1) package of any Delizza Patisserie product
Save 75¢ on any ONE (1) 17 oz Musselman's® Apple Butter
Save $1.00 on any ONE (1) 28 oz Musselman's® Apple Butter
Save $1.50 on any TWO (2) Luvo burritos. Unlock when you complete 1 Luvo Inc activity.
Save $1.00 on any TWO (2) 64 oz Lucky Leaf® PREMIUM Apple Juice
Save $1.00 on any TWO (2) 64 oz Musselman's® PREMIUM Apple Juice
Save $2.00 on any ONE (1) PROFOOT Product. Unlock when you complete 1 PROFOOT activity.
Save $0.50 on any The Greek Gods® Brand Products
Save $2.00 on any ONE (1) PROFOOT Product. Unlock when you complete 1 PROFOOT activity.
Save $2.00 on any ONE (1) PROcure Product. Unlock when you complete 1 PROFOOT activity.
Save 50¢ on any ONE (1) LIVE Kombucha
SAVE 75¢ on any ONE (1) Slim Jim® 14-ct or 26-ct Smoked Snack Sticks
SAVE $1.00 on any ONE (1) Healthy Choice® Simply Café Steamers®
Save 50¢ on any ONE (1) Dream Plant Based Yogurt
Save 50¢ on any ONE (1) LIVE Kombucha
Save 55¢ on any ONE (1) Stauffer's item, 11 oz. or larger, DO NOT DOUBLE
Save $0.50 on any ONE (1) Thrive Premium Ice Cream
Save 50¢ on any ONE (1) Dream Plant Based Yogurt
Save 55¢ on any ONE (1) Marie Callender's® Dessert Pie (26 oz. or larger)
Save 50¢ on any ONE (1) LIVE Kombucha
Save 50¢ on any ONE (1) of The Greek Gods® Products
SAVE $1.00 on any ONE (1) Healthy Choice® Simply Café Steamers®
Save 55¢ on any ONE (1) package of La Tortilla Factory Low Carb Tortillas
Save $1.00 on any ONE (1) package La Tortilla Factory Low Carb Tortillas . Unlock when you complete 1 La Tortilla Factory activity.
Save $1.00 on any THREE (3) Marie Callender's® Single Serve Frozen Meals (10-18 oz.)
Save $2.00 on any ONE (1) Ciao Bella Gelato or Ciao Bella Sorbetto Product. Unlock when you complete 1 Ciao Bella activity.
Buy ONE (1) LIVE Kombucha, Get ONE (1) FREE. Unlock when you complete 1 LIVE Beverages activity.
Save 50¢ on any ONE (1) LIVE Kombucha
Save $1.00 on any ONE (1) Ciao Bella Gelato or Ciao Bella Sorbetto Product
REDPLUM
SAVE $0.55 off ONE (1) package of Reynolds Wrap® Foil (35 sq. ft. or larger, excluding Wrappers™ foil sheets)
SAVE $0.50 on any ONE (1) Wisk® item. (Excludes trial size)
SAVE $0.50 on any ONE (1) Snuggle® product. (Excludes trial size)
$2.00 OFF ANY L'Oréal® Superior Preference® or Preference Mousse Absolue haircolor product
$1.00 OFF ANY L'Oréal® Paris Eye Shadow or Eye Liner
SAVE $0.55 on any ONE (1) Quilted Northern Ultra Soft & Strong® bath tissue, 4 double roll or larger
$2.00 OFF any ONE (1) Package NOXZEMA® 5, 4 or 3-Blade Shavers (3 count or more); ONE (1) Twin Blade (12 count only)
SAVE $2.00 Off TWO (2) RIGHT GUARD® XTREME™ Antiperspirant Deodorant Products (Excludes RIGHT GUARD® SPORT)
SAVE $1.50 Off TWO (2) Renuzit® Adjustables Multipack 3-pack or larger
$5.00 OFF When You Buy TWO (2) Schwarzkopf Essence Ultîme® or Styliste Ultîme® Hair Care or Styling Product
$2.00 OFF When You Buy ONE (1) Schwarzkopf Essence Ultîme® or Styliste Ultîme® Hair Care or Styling Product
SAVE $1.00 on ANY Nexium® 24HR package
SAVE $1.50 On any ONE (1) Whole Earth Sweetener® product
SAVINGSTAR
Save $4.00 when you spend $16.00 on any Sunbelt® Bakery products..Expires 12/31/2016.Save $4.00.(Only at Walmart)
Save $4.00 when you spend $16.00 on any Little Debbie® Bakery Traditions products. (Items pre-priced at $3.09 – PB Richies, Apple or Cherry Fruit Pies, Chocolate or Cosmic Cupcakes, Cloud Cakes™, Cocoa Crèmes, or Streusel Cakes (Cinnamon or Cream Cheese)
Save 60¢ On any ONE (1) Bertolli® Olive Oil 17oz or More.Expires 11/1/2016.Save $0.60
Save $1.00 on ANY ONE (1) L'Oréal® Paris Eye Shadow or Eye Liner.Expires 3/11/2017.Save $1.00.
Save $2.00 on ANY TWO (1) L'Oréal® Superior Preference® or Preference Mousse Absolue haircolor product.Expires 3/11/2017.Save $2.00.
Save 50¢ on any ONE (1) Snuggle® product. (Excludes trial size).Expires 10/23/2016.Save $0.50.
Save $2.00 on TWO (2) RIGHT GUARD® XTREME™ Antiperspirant Deodorant Products (Excludes RIGHT GUARD® SPORT).Expires 10/11/2016.Save $2.00.
Save 55¢ on any ONE (1) Quilted Northern Ultra Soft & Strong® bath tissue, 4 double roll or larger.Expires 10/11/2016.Save $0.55.
Save $2.00 When You Buy ONE (1) Schwarzkopf Essence Ultîme® or Styliste Ultîme® Hair Care or Styling Product.Expires 10/1/2016.Save $2.00.
Save 20% on any single purchase of loose Avocados at participating retailers. See offer info for complete details. Check back every Tuesday for a new Healthy Offer..Expires 9/19/2016.Save 20%.
Save $1.00 on ANY ONE (1) Nexium® 24HR package.Expires 11/6/2016.Save $1.00.
SAVEINSTORE.COM
Buy any ONE (1) package of Huggies Diapers get $2.00 off any ONE (1)six-pack or larger of VIVA Paper Towels
SMARTSOURCE
Save $1.00 on 4C Gluten Free Crumbs
Save $1.00 on any (1) Damprid
Save 75¢ OFF Any One (1) C&H ® Quick Dissolve, Pourable Brown, Honey Granule or Maple Granule Flip Top Package
Save 75¢ OFF Any One (1) Domino® Quick Dissolve, Pourable Brown, Honey Granule or Maple Granule Flip Top Packaging
IBOTTA
Earn $4.00 when you purchase TGI Fridays™ Signature Cocktail
Earn $1.50 when you purchase Enjoy Life® Products
Earn $1.50 when you purchase Enjoy Life® Products
Earn $5.00 when you purchase Orgain® Organic Protein™ Plant Based Powder
Earn $5.00 when you purchase Budweiser® or Bud Light®
Earn $1.00 when you purchase Cremo™ Unscented Face Lotion
Earn $10.00 when you purchase Spend $75 at Soma®
Earn $1.25 when you purchase Fruit of the Loom® Women's Panties
Earn $1.25 when you purchase Fruit of the Loom® Women's Breathable Panties
Earn $1.25 when you purchase Fruit of the Loom® Women's Breathable Panties
Earn $5.00 when you purchase Budweiser® or Bud Light®
Earn $0.00 when you purchase Groupon app – 8% cash back
Earn $0.75 when you purchase LALA® Yogurt Smoothie
Earn $0.00 when you purchase Boxed app – 3% cash back
Earn $5.00 when you purchase Orgain® Organic Protein™ Plant Based Powder
Earn $5.00 when you purchase Budweiser® or Bud Light®
Earn $1.00 when you purchase Cremo™ Unscented Face Lotion
Earn $0.50 when you purchase Fresh Cravings® Salsa
Earn $0.50 when you purchase Food Should Taste Good™ Chips
Earn $0.50 when you purchase Hungry Jack® Pancake & Waffle Mix
Earn $0.75 when you purchase Hungry Jack® Microwaveable Syrup
Earn $2.50 when you purchase Budweiser® or Bud Light®
Earn $3.00 when you purchase Bud Light® OR Budweiser®
Earn $2.50 when you purchase Budweiser® or Bud Light®
Earn $3.00 when you purchase Three Olives® Vodka
Earn $1.50 when you purchase Pabst Blue Ribbon® Beer
Earn $0.75 when you purchase Scotties® Facial Tissues
Earn $0.50 when you purchase Munchies® Sandwich Crackers
Earn $0.25 when you purchase Munchies® Sandwich Crackers
Earn $2.00 when you purchase AXE® Styling Product
Earn $3.00 when you purchase Disney Party Supplies
Earn $1.00 when you purchase Stouffer's® Frozen Meals
Earn $0.50 when you purchase Hillshire Farm® Smoked Sausage
Earn $1.00 when you purchase WaffleWaffle™
Earn $1.00 when you purchase Sunkist®
Earn $1.00 when you purchase Squirt®
Earn $1.00 when you purchase Canada Dry®
Earn $1.00 when you purchase Big Red®
Earn $1.00 when you purchase A&W®
Earn $1.00 when you purchase 7UP®
Earn $3.00 when you purchase Marvel Party Supplies
Earn $1.50 when you purchase Garden Lites® Chocolate Muffins
Earn $1.50 when you purchase Garden Lites® Blueberry Oat Muffins
Earn $1.00 when you purchase Lindsay® Naturals™ California Olives
Earn $0.50 when you purchase Lindsay® Naturals™ California Olives
Earn $3.00 when you purchase Star Wars™ Party Supplies
Earn $0.25 when you purchase Tic Tac® Mixers
Earn $1.50 when you purchase Bertolli® Family Size Skillet Meals
Earn $0.75 when you purchase Bertolli® Skillet Meals for Two
Earn $0.50 when you purchase Tic Tac® Mixers
Earn $0.25 when you purchase Tic Tac® Mixers
Earn $5.00 when you purchase EVERPRO® Back2Blonde Root Concealer
Earn $0.25 when you purchase Tic Tac® Mints
Earn $0.25 when you purchase Tic Tac® Mints
Earn $0.25 when you purchase Tic Tac® Mints
Earn $0.25 when you purchase Tic Tac® Mints
Earn $0.75 when you purchase El Pinto® Salsa
Earn $0.50 when you purchase El Pinto® Salsa
Earn $1.00 when you purchase Kidfresh® Frozen Kids' Meals
Earn $0.50 when you purchase Gerber® Lil' Beanies™ Snack
Earn $2.00 when you purchase Snapple®
Earn $2.00 when you purchase BPI Sports 1.M.R Vortex™ Pre-Workout Powder
Earn $2.00 when you purchase BPI Best Aminos™ Muscle Recovery Powder
Earn $0.75 when you purchase MorningStar Farms® Veggie Breakfast Products
Earn $0.75 when you purchase MorningStar Farms® Meal Starters® or Veggie Bowls
Earn $0.50 when you purchase Wasa® Multi-Grain Crispbread
Earn $1.00 when you purchase Smucker's® Fruit & Honey™ Fruit Spread
Earn $2.00 when you purchase Ball Park® Flame Grilled Jerky
Earn $0.75 when you purchase MorningStar Farms® Chik'n Products
Earn $2.00 when you purchase Schick® QUATTRO For Women®
Earn $0.75 when you purchase MorningStar Farms® Veggie Burgers or Veggie Dogs
Earn $0.75 when you purchase Fiorucci® Panino™
Earn $2.00 when you purchase Kretschmer® Wheat Germ
Earn $3.00 when you purchase Nature's Way® Fortify™ Probiotics
Earn $1.00 when you purchase Lindsay® Naturals California Ripe Olives
Earn $1.00 when you purchase Lindsay® Naturals California Ripe Olives
Earn $1.25 when you purchase Energizer MAX® Batteries
Earn $0.50 when you purchase POGO™ Lip Balm
Earn $0.75 when you purchase POGO™ Lip Balm
Earn $2.00 when you purchase Atkins Lift Protein Bars
Earn $2.00 when you purchase Atkins Lift Protein Drinks
Earn $1.00 when you purchase Atkins Lift Protein Bar
Earn $0.25 when you purchase SNICKERS® Crisper Single
Earn $0.50 when you purchase SNICKERS® Crisper 4 to Go
Earn $0.25 when you purchase SNICKERS® Crisper Single
Earn $0.50 when you purchase SNICKERS® Crisper 4 to Go
Earn $0.50 when you purchase SNICKERS® Crisper FUN SIZE®
Earn $2.00 when you purchase Organic Valley Organic Fuel™ Milk Protein Recovery Shakes
Earn $1.00 when you purchase Organic Valley Organic Fuel™ Milk Protein Recovery Shake
Earn $1.00 when you purchase Barilla® Collezione Tortellini
Earn $1.50 when you purchase B'More Organic® Skyr Smoothie
Earn $0.00 when you purchase Boxed app – 3% cash back
Earn $1.00 when you purchase Tillamook® Cheese
Earn $1.50 when you purchase Kashi® Waffles
Earn $1.00 when you purchase Kashi® Bars
Earn $0.75 when you purchase Weber® Seasonings
Earn $6.00 when you purchase CIROC™
Earn $4.00 when you purchase CIROC™
Earn $0.75 when you purchase Stonyfield® YoKids® Yogurt
Earn $0.75 when you purchase Stonyfield® YoBaby® Yogurt
Earn $2.00 when you purchase Coppola Diamond Collection
Earn $2.00 when you purchase Coppola Director's
Earn $1.00 when you purchase SMIRNOFF ICE Premium Flavored Malt Beverage
Earn $2.00 when you purchase GUINNESS Extra Stout
Earn $2.00 when you purchase GUINNESS NITRO IPA
Earn $1.00 when you purchase Stretch Island Fruit Co.™ Fruit Strips
Earn $1.00 when you purchase Bear Naked® Dark Chocolate Sea Salt Granola Bites
Earn $1.00 when you purchase Bear Naked® Peanut Butter & Honey Granola Bites
Earn $1.00 when you purchase Nabisco Crackers
Earn $0.25 when you purchase Shampoo – Any Brand
Earn $5.00 when you purchase Spend $25 at Sally Beauty
Earn $1.00 when you purchase Coca-Cola® Mini Cans
Earn $0.75 when you purchase Weber® Seasonings
Earn $0.50 when you purchase Mamma Chia® Chia Vitality Granola Clusters
Earn $0.50 when you purchase Mamma Chia® Chia Vitality Bar
Earn $1.00 when you purchase Mamma Chia® Chia Squeeze®
Earn $1.00 when you purchase Mamma Chia® Chia Energy Beverage
Earn $4.00 when you purchase Enfagrow® Toddler Powders
Earn $0.50 when you purchase Honey Bunches of Oats®
Earn $2.00 when you purchase L'Oréal® Paris Preference® Hair Color
Earn $2.00 when you purchase MorningStar Farms® Veggie Meal Starters®
Earn $0.75 when you purchase Uncle Ben's® Ready Rice®
Earn $2.00 when you purchase L'Oréal® Paris Féria® Hair Color
Earn $0.75 when you purchase SNICKERS® Crisper
Earn $5.00 when you purchase Bio-Oil® Multiuse Skincare Oil
Earn $3.00 when you purchase Bio-Oil® Multiuse Skincare Oil
Earn $2.00 when you purchase Bio-Oil® Multiuse Skincare Oil
Earn $3.00 when you purchase Bio-Oil® Multiuse Skincare Oil
Earn $2.00 when you purchase Bio-Oil® Multiuse Skincare Oil
Earn $0.50 when you purchase Combos® Baked Snacks
Earn $2.00 when you purchase Clorox 2®
Earn $0.50 when you purchase Combos® Baked Snacks
Earn $0.50 when you purchase PopCorners®
Earn $1.50 when you purchase PopCorners®
Earn $1.00 when you purchase Simple® Skincare Products
Earn $2.00 when you purchase Simple® Dual Effect Eye Make Up Remover
Earn $3.00 when you purchase Simple® Hydrating Cleansing Oil
Earn $1.50 when you purchase Simple® Micellar Make-Up Remover Wipes
Earn $1.50 when you purchase Simple® Micellar Facial Cleansing Water
Earn $0.50 when you purchase Justin's® Almond Butter + Pretzel Snack Pack
Earn $1.00 when you purchase Folgers® Coffeehouse Blend Ground Coffee
Earn $1.00 when you purchase Folgers® Coffeehouse Blend K-Cup® Pods
Earn $2.50 when you purchase Sustain® Personal Lubricant
Earn $3.00 when you purchase The DivaCup®
Earn $5.00 when you purchase The DivaCup®
Earn $2.50 when you purchase Sustain® Condoms
Earn $1.00 when you purchase Sustain® Condoms
Earn $2.00 when you purchase Straight Talk®
Earn $0.50 when you purchase Shout® Value Pack
Earn $0.50 when you purchase Scrubbing Bubbles® fantastik® Value Pack
Earn $0.50 when you purchase Windex® Value Pack
Earn $0.75 when you purchase Marion's Kitchen Brown Rice Noodles
Earn $2.00 when you purchase Ripple™ Plant-Based Milk
Earn $0.50 when you purchase Marion's Kitchen Wok Hit Stir-fry Sauces
Earn $1.00 when you purchase Marion's Kitchen Coconut Milk
Earn $1.00 when you purchase Marion's Kitchen Cooking Kits
Earn $0.25 when you purchase Old El Paso™ Beans
Earn $0.25 when you purchase Pillsbury® Grands!™
Earn $0.25 when you purchase Betty Crocker™ Baking Mix
Earn $1.25 when you purchase Totinos® Pizza Rolls®
Earn $0.25 when you purchase Hamburger Helper™
Earn $0.50 when you purchase Yoplait® Go-Gurt®
Earn $0.50 when you purchase Chex Mix™
Earn $0.25 when you purchase Old El Paso™ Shells & Tortillas
Earn $0.25 when you purchase Pillsbury® Ready to Bake!™ Cookies
Earn $0.50 when you purchase Progresso™ Soup
Earn $1.00 when you purchase 18 Rabbits® Organic Granola Bars
Earn $0.75 when you purchase 18 Rabbits® Jr. Organic Granola Bars
Earn $1.00 when you purchase 18 Rabbits® Jr. Organic Granola Bars
Earn $0.50 when you purchase General Mills® Family Size Cereal
Earn $0.75 when you purchase 18 Rabbits® Organic Granola and Granola Cereal
Earn $1.00 when you purchase 18 Rabbits® Organic Granola and Granola Cereal
Earn $0.75 when you purchase Just Cookies
Earn $0.75 when you purchase Just Cookies
Earn $0.75 when you purchase Just Cookies
Earn $1.25 when you purchase Clorox® ToiletWand®
Earn $1.00 when you purchase Miss Jones Organic Baking Mix
Earn $1.00 when you purchase Miss Jones Organic Baking Mix
Earn $1.00 when you purchase RXBAR®
Earn $2.00 when you purchase PowerNap™ Anti-Grogginess Nap Supplement
Earn $1.00 when you purchase Palm Breeze®
$